What's New
I wish you a very Happy Birthday!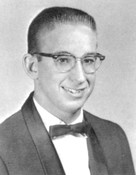 Posted on: Feb 16, 2019 at 9:28 AM
Happy Birthday to you in warmer Charlotte...................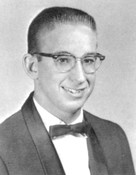 After reading the obituary of my teammate I realizied that there was so much we miss until the time of passing. I have been corresponding with ol' number 83 and reliving many of the things we faced as teammates. Three years of varsity football challenges the best that can be drawn out of us old Dreadnaugts. One thing I do know is-- Hutch put up the good fight, lived a great life, has a great family and I will cherish forever the challenges we had through the mail of those youthful days in which we competed and walked the halls of our Lakeland Senior High. Hi Betsye, Happy Belated Birthday, I hope your special day was as great as you are.. Miss ya, Ruth Rowand Clark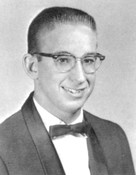 Posted on: May 03, 2018 at 9:28 AM
Good to have you on board, James. Looking forward to seeing you at our get togethers and hope to renew memories at the coming Reunion. Joe L. Happy Birthday Karen! Also a Merry Christmas and Happy New Year.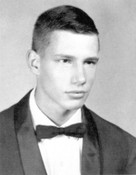 Kenny and I were also really close freinds. I feel a great deal of anguish to discover he is gone. He traveled to LA just to visit me when I moved away along with James Caudle. He was the heart thob. I know that many used to shudder when we (the "gang" from the bad side of town) would appear at their "Southside" parties. But he was a loyal friend to me and I admired him a great deal. I know it was devestating to him when his Dad did not remember him in his Will. I am also aware that he may have made a few mistakes but I know he was a good person. I left Lakeland because I felt my only choices were to pick oranges or become a criminal and I wish he could have joined me. Please pray for Kenny because I'm certain he was a victim. God Bless Kenny, his Son and his Widow. Posted on: Feb 12, 2017 at 10:04 PM
Don't have the Fort Payne address anymore, we are fulltime motorhomeing it now.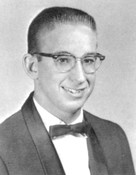 Football players tended to not trust those tall basketball players that wore those short silky shorts, but Tommy Rogers represented LHS with class and talent. Tommy was a buddy like that other Tommy (as in Ford). I will truly miss both of these buddies! When gas was cheap at Tony Gengler's dad's station, we would argue to see who would drive on our double dates. Great times, great memories. Tommy, you represented your country and I look forward to honoring you Friday with a final salute. God's blessings to your family and loved ones.
Joe L.
This summer I added a new ministry called Project Love in addition to Angels Care Center of Eloise--a free medical Clinic. Project Love involves giving food away on a monthly basis, clothing including school uniforms, Bible study, sewing classes, art classes, self-esteem and counseling class, vegetable garden--to serve the indigent and migrant residents. We are now registered with the IRS as a 501(c)(3) non-profit organization. Donations are welcome! Murray was always such a great guy. He was a "what you see is what you get" type of person till the end. I will forever miss him and his friendship.
Ruth
On March 22, 2015, we celebrated four years of providing free medical care for the residents of Eloise Community. We have served over 6000 patients at our free medical clinic--Angels Care Center of Eloise with the assistance of over 270 Volunteers.
I was inducted into the Polk County Senior Softball Hall of Fame on March 18, 2015.
I was the 29th person selected for this honor. It was not based on my softball skills but rather for my many years as Coach/Team Manager of Senior Softball teams 50+, and active member of the Winter Haven Softball Association Board of Directors.